Beautiful aren't they!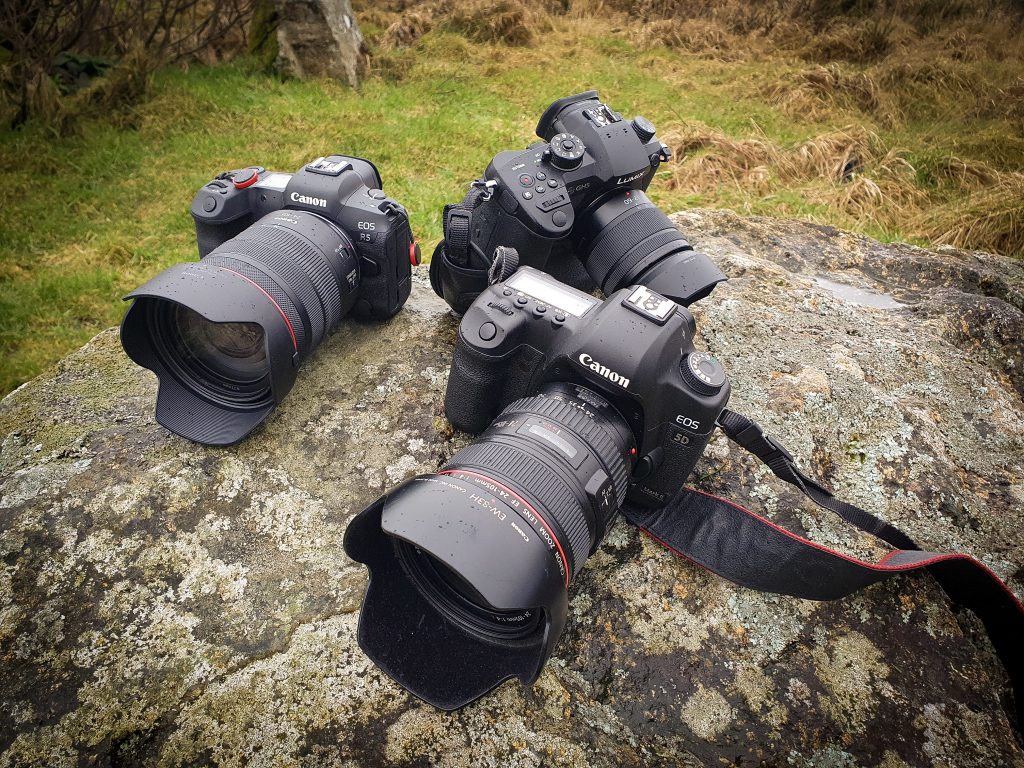 Front to back! My trust Canon 5D Mk2 with 24-105mm F4 L lens, this has been the main work horse for so long but now used as a backup.
The Newbee on the block! the absolutely incredible Canon R5 with RF24-105 F4 L lens! sometimes things do not live up to expectations… this camera goes over and above what I expected! Paired to the RF 70-200 F2.8 it's simply just stunning!
And rounding up the trio, at the back the Panasonic GH5 with 12-60mm lens. The versatility of this camera is superb, easy of use and video quality as amazing!